Learning Tree Preschool offers an exciting new way to learn!

Learning Tree Preschool is a Fitness-Based Educational Preschool program that helps keep kids moving & learning.
We will help them grow socially, mentally, and physically in a fun yet challenging environment in our 12,000 square foot facility. Our programs will include gymnastics, physical activities, curriculum based learning, and lots of FUN!
Lets Move, Learn, and Grow Every Day!
The Learning Tree Way!
---

Classes start in September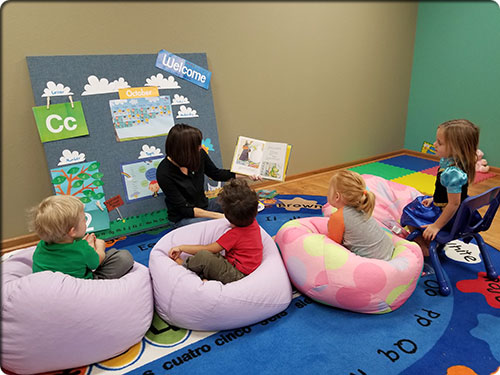 "The laterally, directionality, and many gross motor skills learned in gymnastics helps children learn to read."
                                                                                                                      – Glenn Doman, Teaching Your Baby to Read
---
Why fitness is so important to learning:
The body was designed to be pushed, and when we push our bodies, we push our brains, too. Learning and memory evolved in concert with the motor functions     that allowed our ancestors to track down food. As far as our brains are concerned, if we're not moving, there's no real need to learn anything! (Read More>>>)
Curriculum:
Our curriculum is centered around the award winning Mother Goose Time! (Read More>>>) 
---
Schedule:
Monday, Wednesday, and Friday
9:00am – 12:00pm
Cost:
$235 per 4 weeks