Learning Tree Preschool through 2nd Grade
offers an exciting new way to learn!
School Begins on September 7th!

**New this Summer**
Check out our three day Learning Tree Summer Camps!
Learning Tree is a Fitness-Based Educational program that helps keep kids moving & learning.
We will help them grow socially, mentally, and physically in a fun yet challenging environment. Our hands on curriculums, combined with tons of physical activities, core and gross motor development, child led & play based learning creates a learning environment
that every child can thrive in!
Lets Move, Learn, and Grow Every Day!
The Learning Tree Way!
---

Classes start in September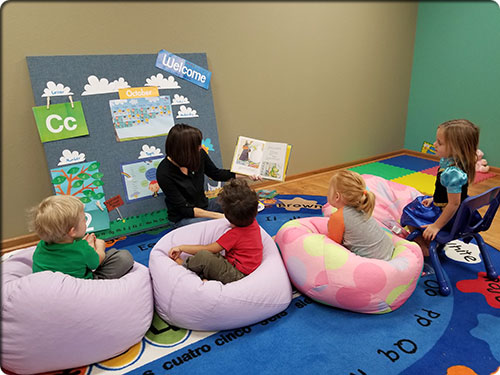 "The laterally, directionality, and many gross motor skills learned in gymnastics helps children learn to read."
                                                                                                                      – Glenn Doman, Teaching Your Baby to Read
---
Why fitness is so important to learning: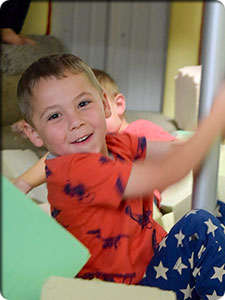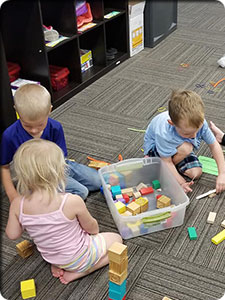 The body was designed to be pushed, and when we push our bodies, we push our brains, too. Learning and memory evolved in concert with the motor functions     that allowed our ancestors to track down food. As far as our brains are concerned, if we're not moving, there's no real need to learn anything! (Read More>>>)
Curriculum:
Our Preschool program is centered around the award winning Mother Goose Time! (Read More>>>) 
Our Kindergarten and 1st Grade program is centered around the innovative, hands-on Timberdoodle Curriculum! (Read More>>>)
---
Schedule:
Preschool

Monday, Wednesday, and Friday
9:00am – 12:00pm


Tuition:

$235 per 4 weeks

 

Pre – K
Monday, Wednesday, Friday
9:00am – 12:00pm
Tuesday, Thursday
9:00am – 2:00pm

Tuition:

$380 per 4 weeks

Kindergarten/1st Grade/2nd Grade

Monday, Tuesday, Wednesday, Thursday, Friday

9:00am – 2:00pm

Tuition:

$415 per 4 weeks